Another Huge Stock Winner!
A $2,000 investment in CNET stock today in this perfect setup would have given you back $7,313 after broker commissions for a nice $5,303 profit in one day trade. See the chart screen shot below.
The CNET chart screen shot below shows one of those exciting trading patterns you will learn how to take advantage of from Wolf Trade Alerts guaranteed stock trading education.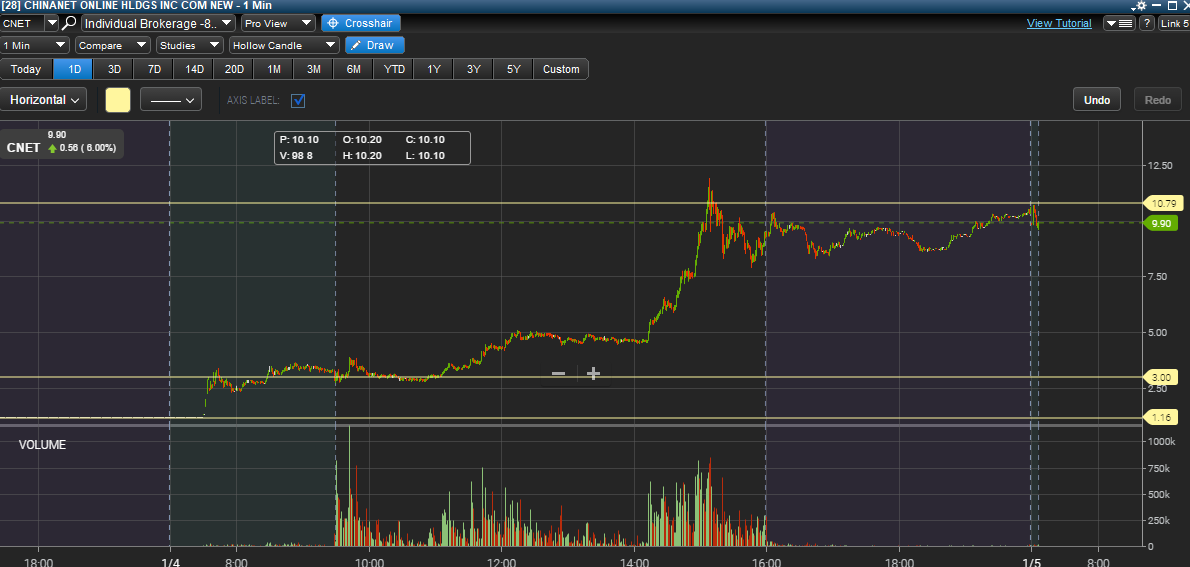 Register Now!
If you want to learn how to find and trade stocks like CNET, get registered now.
Learn About Wolf Trade Alerts
Click here to learn about Wolf Trade Alerts stock trading educational program.